Case Study

LATIGO RANCH

Guest ranches are a competitive space, especially in the heart of the Colorado Rockies. Fortunately, Latigo Ranch has all the rights to claim the number one spot — they just needed some guidance and expertise to get them there.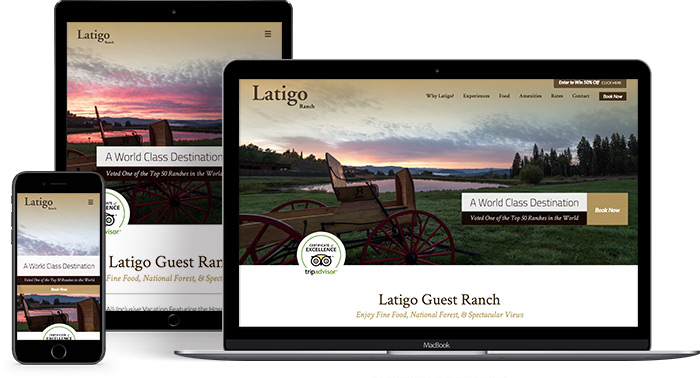 About Latigo Ranch
Latigo Ranch is an award-winning all-inclusive guest ranch offering fine food, spectacular views and 5-star hospitality. With over 40,000 acres of national forests for guests to enjoy, there's an adventure for everyone.
Meeting the Objective
Right off the bat, it was obvious Latigo Ranch is one-of-a-kind. Their location, amenities, and activities coupled with their family-style hospitality, give them an edge over the competition. However, their web presence was not up to par with the rest of their operation. Latigo's website was hard to navigate and didn't showcase the breathtaking beauty of their ranch. The complexity of their offerings was poorly laid out and confusing to the end user, making it hard for potential guests to choose Latigo over the competition. A complete redesign and content restructure needed to be undertaken to align Latigo Ranch as the go-to destination in the area.
Step 1: Identifying Key Selling Points
For any dude and guest ranch to stand amongst the competition, they need to be able to sell what makes them different. For Latigo Ranch, it's their stunning views, 5-star hospitality, and endless terrain in the national forest. Latigo Ranch is more than just a western dude-ranch vacation — they're a luxurious western getaway offering authentic experiences.
Step 2: Designing the Look and Feel
Identifying these key selling points helped shape the overall look and feel of the website. Forgoing the traditional western look, a sophisticated look was created through the use of white space, clean typography and captivating imagery with just a dash of that old western feel. These design decisions establish Latigo as both upscale and approachable — immediately showing off their unique atmosphere as soon as users land on the website.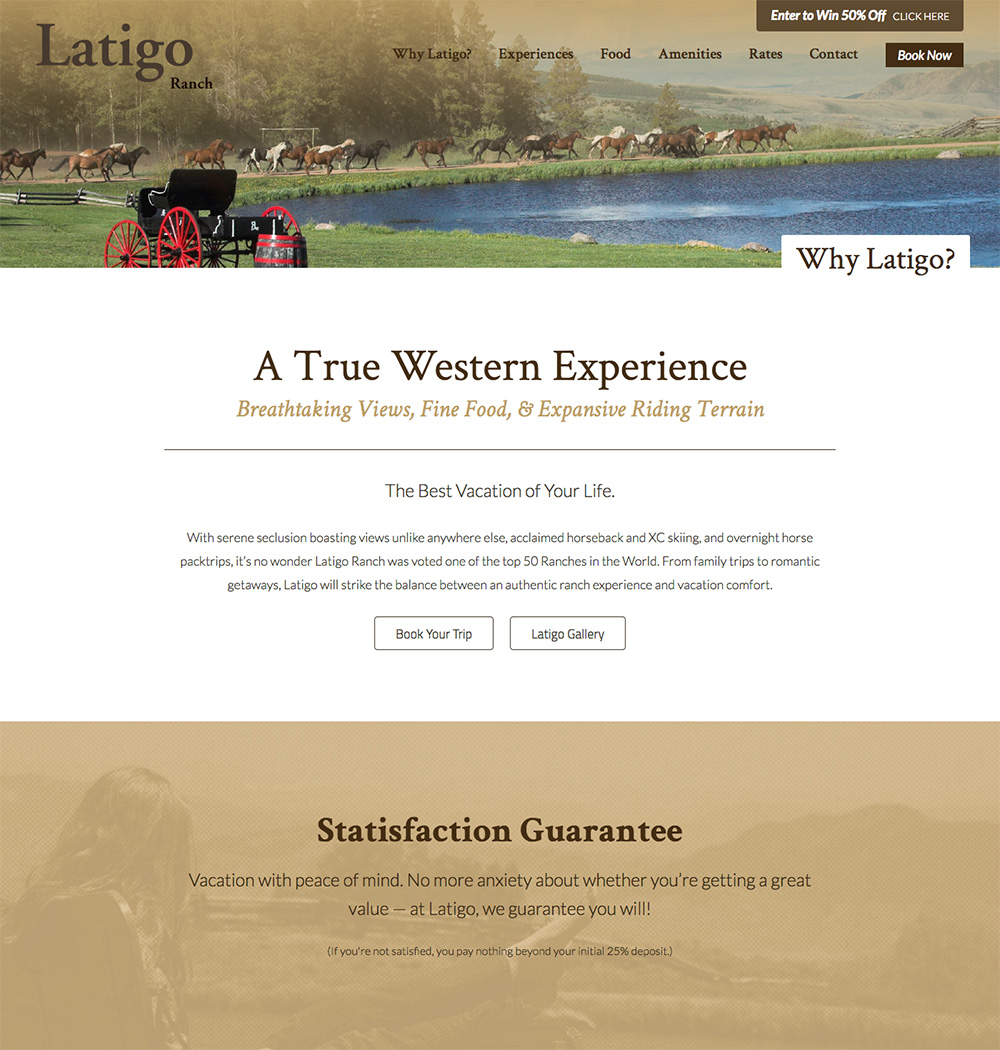 Step 3: Copy & Messaging
With the overall look and feel established, it was time to dive-deep into copy and organization of their complex offerings. Content was broken out into categories and reorganized into different section based on the type of experience it is. Copy work was done throughout, with special attention paid to creating captivating heading and subtitle copy that sells the experience.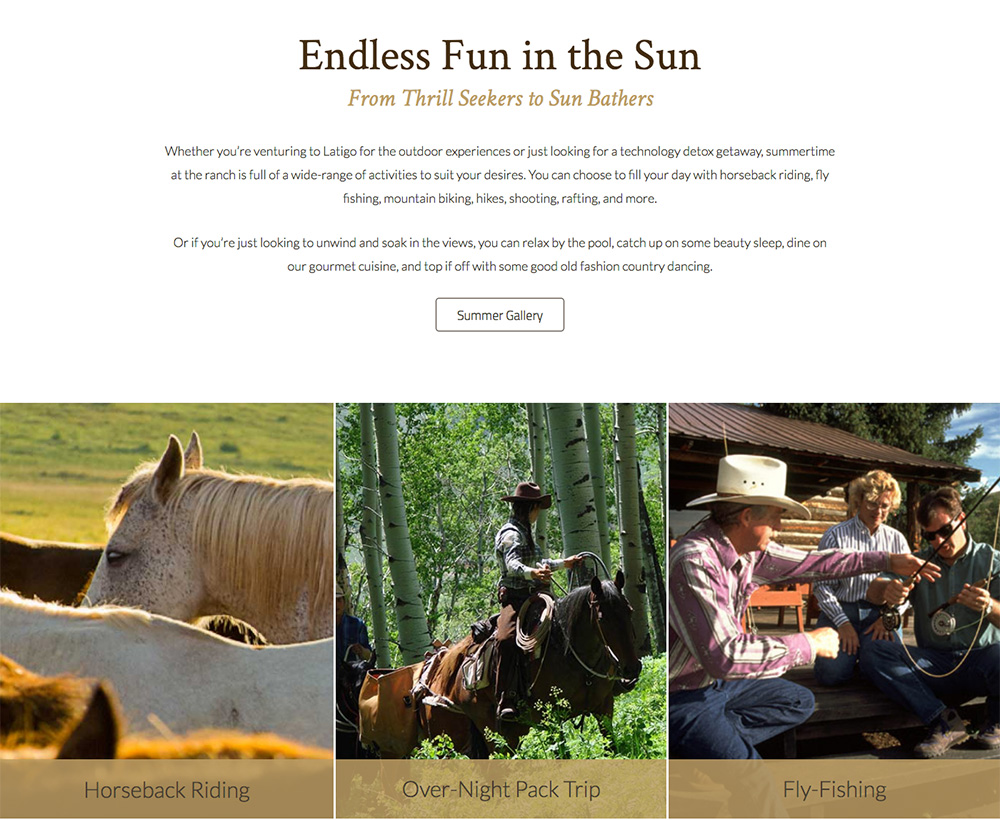 Step 4: Putting It All Together
With most of the structure, design and copy work out the way, it was on to finalizing the design and building out the website. The website was coded using SCSS, BEM-like syntax for scalability and maintainability, and integrated into the DNN content management system.
Results
After the redesign went live, there was a 36% increase in overall sessions and 52% increase in page views, leading to a sizable rise in bookings and inquiries with Latigo Ranch.